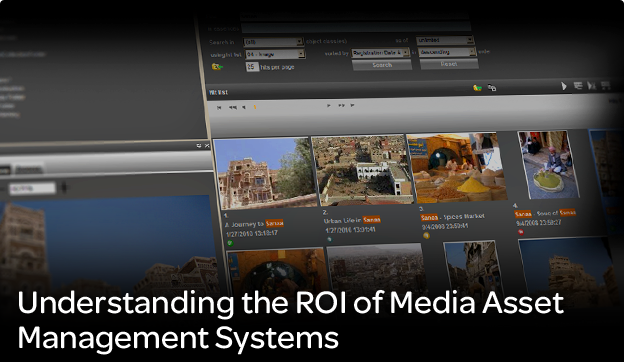 In today's challenging business environment, media enterprises face mounting pressure to accelerate innovation and deliver greater efficiencies. A Media Asset Management (MAM) system can reduce operational costs, improve efficiencies, and position you for growth in a demanding market.
Download our white paper
Understanding the ROI of Media Asset Management Systems
and discover how much time and money a MAM system can save your business.
Learn how to scope, design, and implement a comprehensive MAM initiative
Find out exactly how much time and money you can save
Understand how workflow integration and automation can streamline your business
Download our white paper today and learn just how much your organization stands to gain.